Iowa Phoenix
Iowa's ONLY Women's Tackle Football Team
WE ARE THE 2021 MIDWEST REGIONAL D3 CHAMPIONS.
The mission of the Iowa Phoenix is to grow the sport of women's tackle football in the State of Iowa and on the National stage

.
Interested in trying out register below
Superhero 5K registration below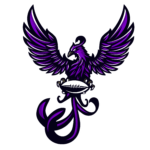 The Iowa Phoenix is a 501(c)(3). All donations are tax deductible.
EIN  85-3286202